Cleaning wipes
are a convenient and environmentally friendly way to clean. They are dermatologically tested, safe for sensitive skin and free of harsh chemicals. With a fresh scent, these wipes are perfect for quick and easy cleaning.
they can cause allergic reactions
Pre-moistened wipes contain a chemical called methylisothiazolinone, which can trigger allergic reactions in some people. The chemical can cause red, itchy rashes and painful blisters. It's found in many personal care products, including sunscreen, laundry detergent, and wipes. Concentrations of this chemical have increased in recent years. Some manufacturers have stopped using it.
Both children and adults can have allergic reactions to cleaning wipes. In most cases, the rash will appear on the hands or face. In severe cases, however, the rash can become inflamed and may even resemble poison ivy. If this happens to you, please call 911 immediately.
Many allergy sufferers know that they should clean their house regularly. However, they don't know that certain cleaning products actually exacerbate their allergies. People with allergies can react to chemicals in cleaning wipes, which may not cause a true allergy. However, these chemicals are irritating and can trigger the same symptoms as allergies. Additionally, these wipes can make existing allergies worse.
they are used in hospitals
Cleaning wipes are a great way to keep hospital surfaces and equipment disinfected and sterile. They are also inexpensive and effective at cleaning surfaces and reducing cross-contamination. They are also great for quick cleanups, such as in operating rooms. They are also ideal for wiping high-touch surfaces like hospital beds and medical equipment.
Effective cleaning and disinfection practices in hospitals can help prevent cross-contamination and the spread of HCAI. Chemical disinfectants are a popular choice in hospitals because of their broad-spectrum germicidal activity. Disinfecting wipes, also known as "ready-to-use" wipes, are becoming increasingly popular for decontaminating high-touch surfaces. Despite their popularity and ease of use, there are still some concerns about their effectiveness.
Cleaning wipes are an important part of nosocomial infection control strategies. Without proper disinfection and cleaning, hospital workers can endanger patients' health and lead to HCAI outbreaks. Therefore, hospitals are looking for effective cleaning solutions to improve patient safety. Infection control strategies must address the risks posed by antibiotic-resistant microorganisms.
they are made of different materials
Sanitizing wipes are made from a variety of materials, including cotton, rayon, and thermoplastic fibers. These materials have high water retention and abrasion resistance. Most wipes are made from polyester or viscose/wood pulp. These wipes also provide a mechanical wiping action that removes organic debris.
Some wipes are made of paper, while others are made of synthetic materials. Both types of wipes have pros and cons, and each has its own uses. The main difference is in absorbency. In general, synthetic materials are more absorbent than paper-based wipes, but they also don't break down particulates.
Cleaning wipes are usually made of polyester. This synthetic fiber is the most commonly used material for disinfecting wipes. It has antibacterial properties so it can be used in general cleaning solutions. However, the process of producing polyester uses petroleum, a non-renewable resource that is difficult to trace. Some of the largest crude oil producers in the world include the United States, Russia, China and Iraq.
they work on different surfaces
Cleaning wipes can work on different surfaces, depending on the type of material they are made from. These wipes typically use cellulose or thermoplastic fibers to keep organic and inorganic contaminants from sticking to them. These fibers also provide high water retention and tensile strength. Most wipes are made from polyester and viscose/wood pulp. They also offer a mechanical wiping action that helps remove debris, including bacteria and dead skin.
Cleaning wipes work best on non-porous surfaces. That's because rugs and sofa fabrics absorb moisture, but don't hold enough moisture for the chemicals to do their job. Wipes are best used on non-porous surfaces, such as hard surfaces, where bacteria stay the longest. It is important to note that children's toys should not be cleaned with antibacterial or antiseptic wipes, as they are often placed in the mouth. To prevent this problem, it is best to use dishwasher-safe wipes on children's toys.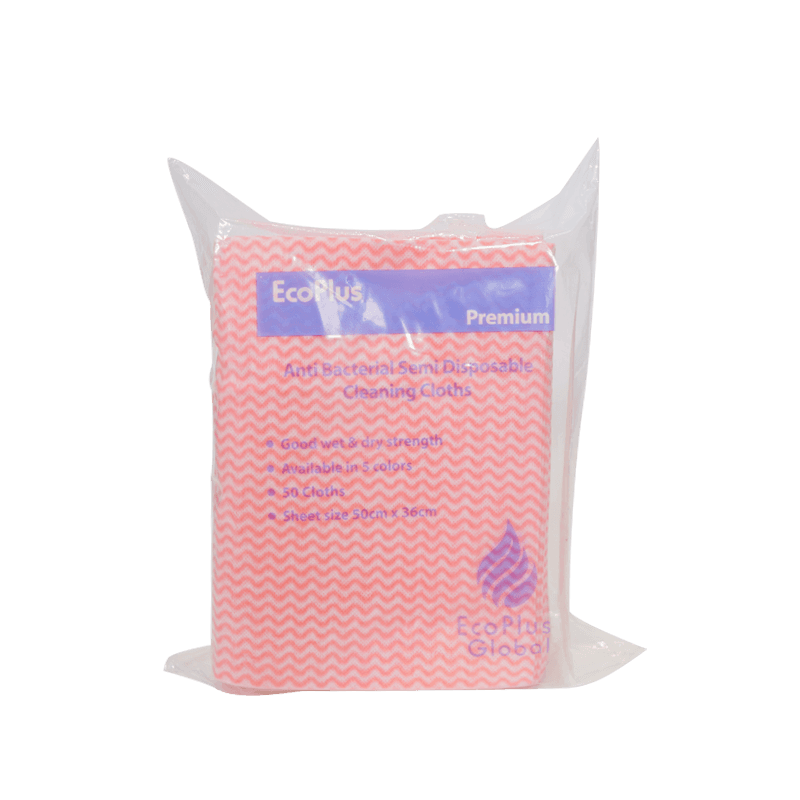 Extra Heavy Duty Wipes For Surface Cleaning Washing Up Dusting&Polishing Spills&Mess General Cleaning Disposable Clean Cloth BR-014
Features
Extra Heavy Duty Wipes for surface cleaning/washing up/dusting&polishing/spills&mess/general cleaning
Hygienic
Re-usable
Extra abosrbent
Don't leave lint after using