Wipes are disposable cloth-based wipes that can be used for a variety of different purposes. It is also called baby wipes or wipes. They are made of cloth or plastic and come in folded or rolled form. There are several different types of wipes to choose from, depending on which type you need.
Wipes are cloth or plastic towels that can be used to clean your baby. It is often referred to as wet wipes, disposable wipes, baby wipes or disinfectant wipes. It is usually available in a folded package and is available in a variety of sizes and colors.
Gentle and hypoallergenic, these wipes are perfect for newborns. They're also formulated with purified water and lotion that won't leave residue on baby's skin. Many wipes also contain an exclusive blend of seed oils, including tomato, sunflower, cranberry, black cumin, and red raspberry. These ingredients provide antioxidant protection to your baby's skin.
Consumer demand for these wipes is expected to continue to rise over the next five years. Growing awareness of the dangers of chemicals has driven the development of eco-friendly wipes. Some manufacturers are releasing new products, such as baby skin care wipes with improved fiber technology that act like a sponge to remove pollutants and grime.
Rinseable wipes
Unlike paper towels, flushable wipes are not disposed of as trash. Instead, they arrive at the sewage treatment plant within minutes. However, the question remains whether flushable wipes are truly safer than traditional paper products. Many wastewater treatment companies and associations are working to raise the bar on these products. One way is to develop more rigorous tests.
Fortunately, there are alternatives to rinseable wipes. In the US, some brands are certified flush safe, while others are not. It is important to read the labels of these products carefully. You should also check for any warnings on the packaging. Also, you should look for flushable wipes that are approved by the International Water Services Flushability Panel. The team is made up of passionate water experts who provide guidance on flushable products and certify them to be safe for low-flow flushing.
There are several ways to test the dispersibility of wipes. One of them is the shake box test, which is widely used by the water industry, the nonwovens industry and other researchers. This test is designed to characterize the dispersibility of wipes and other flushable materials.
Disinfectant wipes
Disinfectant wipes contain many chemicals that can be harmful to the environment. Many are made from non-biodegradable materials such as polyester. Disinfecting wipes also pose a threat to nearby ecosystems and air quality. Also, they are not recyclable. This means that when they are discarded, they end up in landfills, where these chemicals can ultimately affect human health and the environment.
Sanitizing wipes contain a key ingredient called citric acid. This natural acid is also used in hard surface cleaners and cleaners. This chemical helps remove soap scum and mineral scale. It also breaks down other ions in tap water. Currently, citric acid is the most commonly used organic acid in the world, with an estimated annual production of 2.1 million tons.
Disinfecting wipes work by releasing a solution of disinfectant onto the surface of the object being wiped. The amount of solution released to the surface is an important indicator of disinfection effectiveness. This amount depends on the absorbent properties of the wipe.
Baby Wipes Multifunctional Office And Travel Clean Skin Care BR-025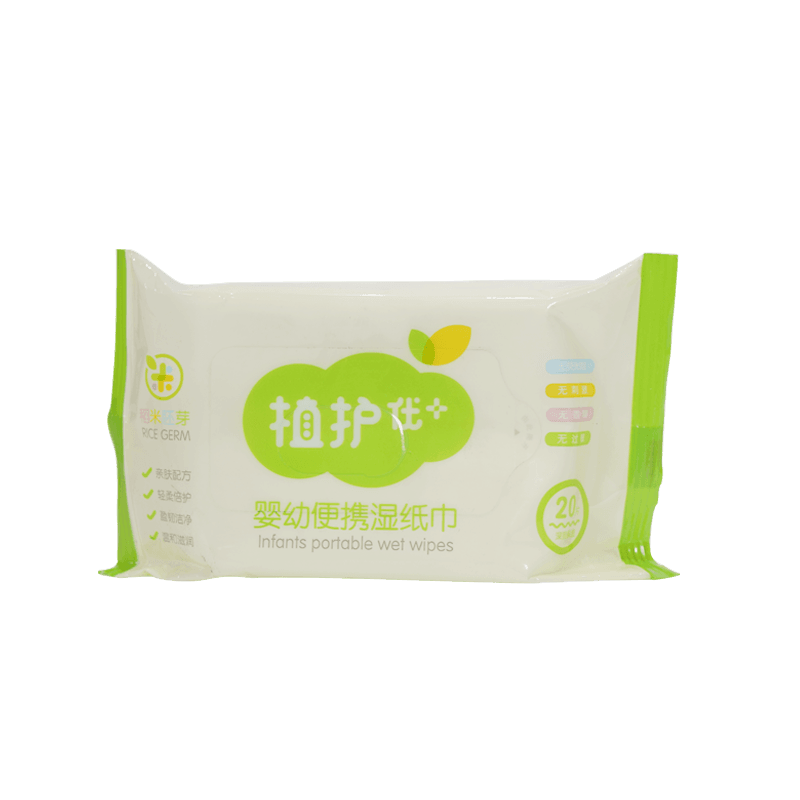 Features
Baby wet wipes
Multi Function-great for cleaning and apllying skin care treatments,
creams and cleansers,suitable for home,office and travel.